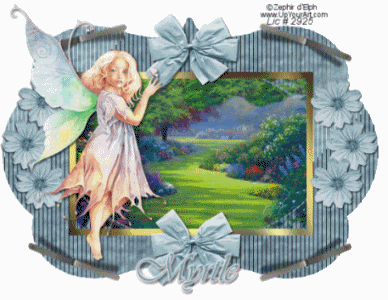 Summer Storm


This tutorial was written by Myrtle on August 10th 2008
Any simularity to any other tutorial is purely coincidental
and was written in PSP 9 any verison will work
Tools Needed
Scrap Kit
Tube of choice
Image
Template
Tramage plugin
Eyecandy 4000
VDL Adrenaline snowflakes
Scrap kit freebie
http://leatheo.blogspot.com/2008/08/summer-storm-freebie.html
Template 22
http://divineintentionz.blogspot.com/
Open template with magic wand click on frame
selections modity expand 4 click ok
Find your image of choice copy and paste as new layer
selections invert delete selections select none
Template click on shape with magic wand
selections modity expand 4
Find paper 10 from kit copy and paste as new layer
selections invert delete
selections select none
Effects Tramage plugin tow the line
Control 0: 80
Control 1: 54
Control 2: 48
Control 3: 9
click ok
Template frame with magic wand click
and fill with a gold gradient
graphic plus filter cross shadow
selections select none
add elements of choice from kit
give drop shadow to all elements
V & H 2
Opacity 70
blur 5.00
color black
click ok
add tube of choice
mine is from the beauiful artwork of UpYourArt
copy and paste as new layer
resize 7o percent 2 times
and place like mine
Find element 29
copy and paste as new layer
resize 70 percent 5 times
place like mine and duplicate 3 times
and place like mine
Add name and copyright
and give gradient glow to name
Glow width 4
Soft corners 25
Overall Opacity 100
Draw only outside selection checked
color white click ok
Give same drop shadow.
delete all template layers
Click on image layer with magic wand
click inside of frame layer
new raster layer
rename rain on raster raster
Effects V D L Adrenaline snowflakes
amount 250
size range begin 0
size range end 6
Hardness 100
Transparency 0
Basic snow
Random Seed 0
click ok
Adjust blur Motion Blur
angle 167
Strengh 30
click ok
Selections select none
copy merge Animation Shop paste as new animation
Back PSP Edit undo selection
select none on snowflakes and blur motion
Effects snowflakes move the slider to 5
Adjust Motion Blur selections select none
copy merge Animation Shop paste after current frame.
Back to PSP and edit undo snowflakes and motion blur
Effects Snowflakes move random seed slider to 10
Adjust Motion Blur click ok ..
Copy merge Animation Shop paste after current frame
View animation
if look ok resize 85 percent 2 times
save as
Thanks for doing my tutorial
leave a finished tag on my picture album
Registered with TWInc
~ Myrtle ~